Allegheny Health Network, Israel Innovation Authority Announce Plans for Technology Start-Up Collaboration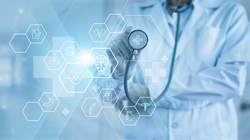 "Health care is local, but health care research is global — and international partnerships are an important part of our targeted research strategy at AHN and Highmark Health," said Keith Lejeune, AHN's Senior Vice President for Research and Innovation.

PITTSBURGH (PRWEB)
July 07, 2023
Allegheny Health Network (AHN) and the Israel Innovation Authority announced today that they have signed a memorandum of understanding to establish a formal affiliation between AHN's Research Institute and the Innovation Authority to support Israeli health-care startups, and provide them with access to AHN facilities for pilot projects, advanced technology support, and other forms of program assistance.
When launched, the organizations will collaborate on an array of technologies and business development opportunities that have the potential to bring some of Israel's most promising health technology startups to Pittsburgh, giving the companies — and the entrepreneurs behind them — a local research partner and a foothold for American operations.
"We're excited to partner with the Israel Innovation Authority to help cultivate some of their country's brightest health care startups, and we're thrilled to work with their entrepreneurs as they refine, test and scale innovative new technologies that may one day benefit patients and medical providers here in Pittsburgh, and around the world," said Tariq J. Cheema, MD, medical director of the AHN Research Institute. AHN, based in Pittsburgh, Pennsylvania, is a 14-hospital health care organization and part of Highmark Health.
After the collaboration is finalized later this year, applications to the program will be opened in Israel, with the Innovation Authority and the AHN Research Institute jointly selecting, screening and approving finalists. The selected companies will then receive up to 50% funding from the Israel Innovation Authority for conducting joint research and development projects or pilots together with AHN.
The AHN Research Institute may also choose to supply its own seed funding, in addition to non-monetary support such as access to AHN facilities, consulting services, research assistance, information technology assistance, and clinical and administrative staff across a variety of clinical settings, for the purposes of piloting new technologies or even new drug therapies.
"The ability to develop a drug suitable for a particular population, to ensure its safety, and to prove its efficacy with precision, is paving the way for faster, smarter, and cost-effective medical care," said Dr. Amiram Appelbaum, Chairman of the Israel Innovation Authority and Chief Innovation Scientist at the Ministry of Innovation, Science and Technology. "We are delighted to collaborate with an outstanding partner such as AHN, which has a rich legacy of advancing pioneering scientific research and groundbreaking clinical innovations that have improved the health and well-being of so many people over the decades."
This collaboration will be part of the Innovation Authority's larger International Health Centers R&D and Piloting program, which established similar partnerships with the Mayo Clinic, Hartford HealthCare and Thomas Jefferson University Hospitals in the U.S., as well as hospitals in the United Kingdom and Germany.
This new collaboration "will enable the Israeli medical innovation ecosystem to access top-tier facilities, know-how, infrastructure and expertise on a global scale, and provide Israeli companies with a new launchpad for their technologies and services," Dr. Appelbaum said.
AHN, meanwhile, continues to expand its portfolio of partnerships with international collaborators. In recent months, AHN has formalized agreements with Splendo Health (Netherlands) and AdipoPharma (France) to share office space, lab space and professional resources at AHN Suburban, a former acute-care hospital in Bellevue, Pa., that is now being used as a health care innovation center.
AHN Suburban is also home to AlphaLab Health, a life-sciences incubator that was developed in partnership with Pittsburgh-based technology investor Innovation Works.
The AlphaLab Health incubator draws applicants from around the world to compete for pre-seed investment funding and participate in a mentorship program that helps them to navigate the key risk points in the clinical and commercial development of their early-stage companies.
"Health care is local, but health care research is global — and international partnerships are an important part of our targeted research strategy at AHN and Highmark Health," said Keith Lejeune, AHN's Senior Vice President for Research and Innovation. "These strategic alliances will be key as we work to nurture new health care technologies and companies that will help to solve the many systemic challenges that affect the U.S. and global health care systems."
AHN's partnership with the Innovation Authority is the latest in a series of collaborations between Pittsburgh-based innovators and their Israeli counterparts. For example, the group known as "412×972" — signifying the area code for Pittsburgh and the international calling code for Israel — has nurtured business connections between the two regions, and has helped dozens of Israeli and Pittsburgh companies partner on innovative projects since 2020.
AHN has been a participant in the 412×972 initiative from the beginning.
AHN Suburban is also home to Testa Seat, a company that builds adaptive seating for children and adults with special needs. Founded in Israel by Alex Geht, Testa Seat is part of AHN Suburban's disability technology incubator program, and arrived in Pittsburgh through an Israeli initiative known as TOM — Tikkun Olam Makers.
TOM, a global nonprofit founded by Israeli entrepreneur Gidi Grinstein, sponsors companies that create affordable technologies and products for people living with disabilities, as well as the elderly and the poor. (Tikkun olam is the core Jewish concept of "repairing the world" through purposeful service and action.)
"Our agreement with the Israel Innovation Authority is the latest example of how AHN is seeking out partners locally and internationally who share our mission and values," said Jeffrey Cohen, MD, Chief Physician Executive, Community Health and Innovation for AHN and leader of AHN Suburban. "Working together with the IIA, we can develop new technologies and solutions that further advance our Living Health strategy by helping marginalized populations, building stronger communities, and improving the lives of our patients and others around the world."
###
About the Israel Innovation Authority

The Israel Innovation Authority, an independent publicly funded agency, was created to provide a variety of practical tools and funding platforms aimed at effectively addressing the dynamic and changing needs of the local and international innovation ecosystems. This includes early-stage entrepreneurs, mature companies developing new products or manufacturing processes, academic groups seeking to transfer their research developments to the market, global corporations interested in collaborating with Israeli technology, Israeli companies seeking new markets abroad and traditional factories and plants seeking to incorporate innovative and advanced manufacturing into their businesses. For more information, visit The Israel Innovation Authority | Israel Innovation (innovationisrael.org.il/en).
About the Allegheny Health Network

Allegheny Health Network (AHN.org) is an integrated healthcare delivery system serving the greater Western Pennsylvania region. The Network is composed of 14 hospitals, ambulatory surgery centers, Health + Wellness Pavilions, an employed physician organization, home and community-based health services, a research institute, and a group purchasing organization. The Network provides patients with access to a complete spectrum of advanced medical services, including nationally recognized programs for primary and emergency care, trauma care, cardiovascular disease, organ transplantation, cancer care, orthopedic surgery, neurology and neurosurgery, women's health, diabetes, autoimmune disease and more. AHN employs approximately 22,000 people, has more than 2,600 physicians on its medical staff and serves as a clinical campus for Drexel University College of Medicine and the Lake Erie College of Osteopathic Medicine.
link