China's anti-corruption campaign is shaking up healthcare. Will it spur innovation?
But the crackdown has raised debate over whether it can really help remedy some long-lasting problems in China's pharmaceutical industry, such as the underinvestment in research and development.
Less than 10 years ago, ineffective or generic drugs accounted for the largest part of China's pharmaceuticals market.
Because the drugs were very similar, drug companies relied on marketing to promote them. The "marketing" could be legal, such as conferences or workshops, or illegal, such as paying doctors for writing more prescriptions.
In a study released in February, researchers from Peking and Harvard universities found that in the cases of medical corruption that went to court, the overwhelming majority involved bribery.
The researchers examined 3,546 public medical corruption cases in China between 2013 and 2019, and found bribery was present more than two-thirds of the time.
About 80 per cent of those taking bribes were healthcare providers, and most of those giving the kickbacks were suppliers of pharmaceuticals, medical equipment and consumables.
'Very serious': China ramps up efforts to cure medical sector corruption
With so much money going into "marketing", there is less left over for research and development. Chinese pharmaceutical enterprises have long been criticised for their low R&D investment compared with their marketing costs.
According to Chinese news website Jiemian, the aggregate sales expenses of Chinese pharmaceutical companies listed on the A-share market amounted to around 280 billion yuan (US$38.47 billion) in 2022, around 2.6 times that of R&D expenses.
The biggest difference is in traditional Chinese medicine pharmaceutical companies – their sales expenses constituted a quarter of operational costs, whereas R&D investment only accounted for 3 per cent.
Wang Haoran, CEO of biosciences company Neoland, said he believed that in the long run, only firms that truly plunged into the biosciences and developed the best medical treatments and devices would be able to outcompete others in the market.
However, the kickbacks would have to go.
"When the business model of promoting sales is largely based on giving kickbacks instead of outstanding health products, why would firms bother to invest big bucks in R&D for years and bear the risk of uncertainties?" Wang said.
Cheng Zengjiang, founder of biotech industry group Tonacea, said less medical industry corruption would not automatically lead to more innovation, saying the underlying causes remained strong.
The problems go back to the 1990s when China started cutting back on funding while also insisting that hospitals limit prices and mark-ups on services.
As a result, many hospitals began to charge patients for unnecessary prescriptions and services to make up for shortfalls in public funding. Meanwhile, competition among pharmaceutical companies intensified, all making the health sector ripe for corruption.
According to the study published in February, low pay at public hospitals is also one of the main drivers for health providers' bribe-taking today.
Given the distorted prices of healthcare services and limited fiscal subsidies, Cheng said, even unique drugs might involve kickback sales because there was an incentive for doctors to supplement their income from "grey" sources such as drug and device makers.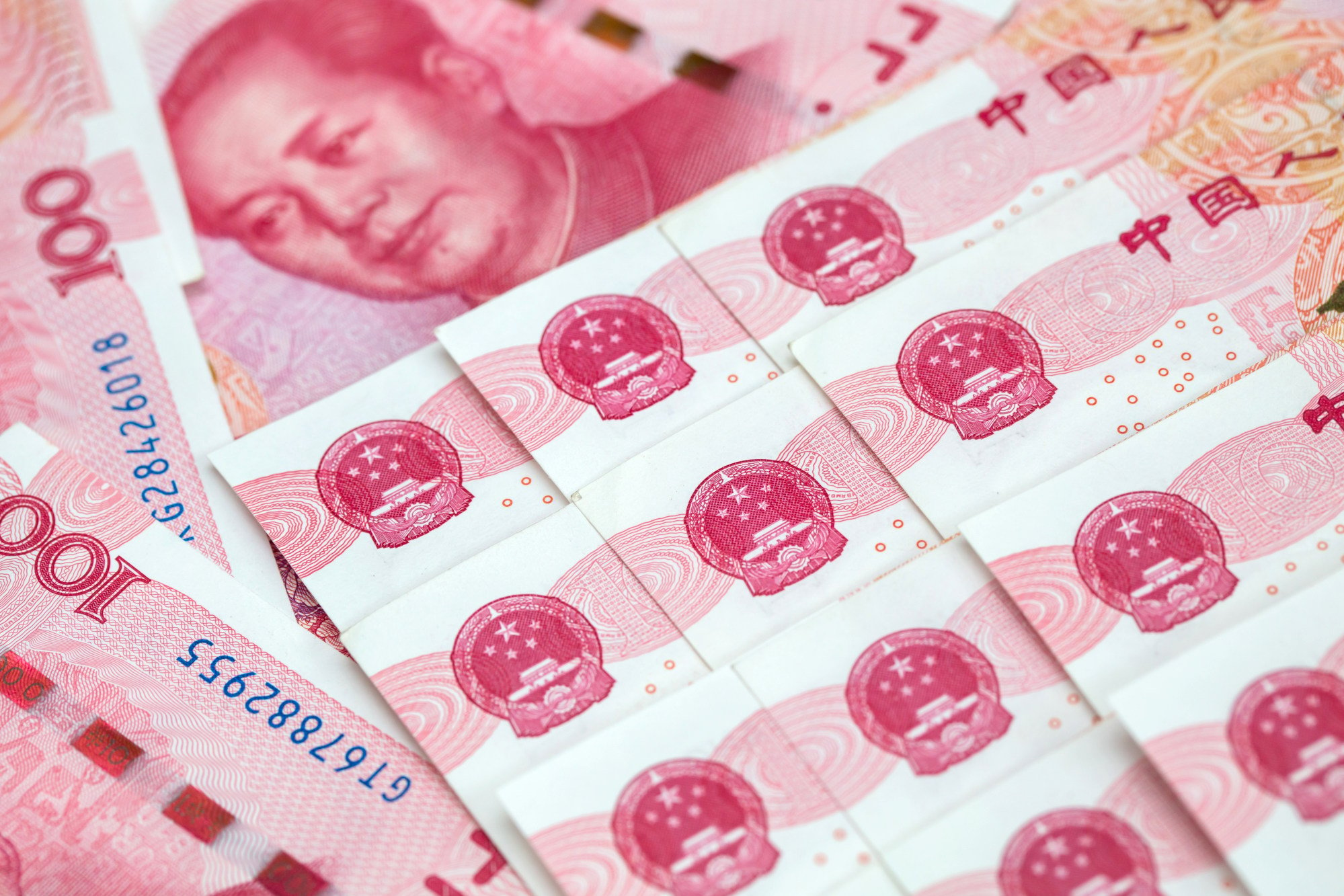 But even if all medicines on the Chinese market were cutting-edge and highly innovative, it would not put an end to unethical sales practices, some observers say.
"Even 'first-in-class' medicines require commercial promotion; it's a fundamental principle for all products," said Ding Sheng, a professor at Tsinghua University's school of pharmaceutical sciences.
He noted that even global pharmaceutical giants sometimes engaged in marketing misconduct.
Cheng agreed, saying "overseas medical companies have sort of piloted the culture of kickbacks".
In 2012, President Xi Jinping launched an anti-corruption campaign that looked into various sectors. One year later, multinational pharmaceutical companies were found involved in bribery scandals in China, including GlaxoSmithKline and AstraZeneca. Both produce many first-in-class medicines and vaccines.
Winnie Yip, a professor at the Harvard T.H. Chan School of Public Health, said separating innovative bodies from manufacturers and sellers of medical products would be one way to start seeing the link between anti-corruption and industrial innovation.
If research firms were implicated in bribery, a crackdown on corruption would generate clear results.
But promoting R&D in pharmaceutical companies is a complex challenge and it is unrealistic to expect the anti-corruption campaign to be a silver-bullet solution, according to Ding.
China corruption watchdog nabs 160 hospital bosses in healthcare blitz
Nevertheless, there has been some industry progress.
A paper published in 2022 by a group of Chinese scholars found that after more than two decades of reforms, China's pharmaceutical regulatory authority has become a more efficient, scientific and clinical value-based system to keep pace with rapid advances.
For example, the Generic Quality Consistency Evaluation requirements introduced in 2016 significantly raised the standards for generic drugs and ruled out redundant generics.
In 2017, China also joined the International Council for Harmonisation, paving the way for authorities to bringthe technical requirements for medicine registration in China in line with global standards.
These efforts have helped boost domestic innovation.
For example, anticancer treatments – the most active field in biotech development in China – have made major gains. Immunotherapy started to thrive in 2018, with eight products approved as of May 2021.
But while agreeing on the positive impacts the corruption crackdown might bring, John Cai, chairman of the Academy of China Healthcare Innovation Platform, a healthcare think tank in Shanghai, warned that detailed policies and laws would be needed to implement real change.
"A one-size-fits-all approach might induce adverse ramifications on pharmaceutical innovation," Cai said. For instance, it might hinder law-abiding and necessary promotional activities aimed at improving communication between doctors and drug companies.
To galvanise the biotech industry, Cheng added, Chinese policymakers must create a more sustainable environment, to make sure that innovative products are lucrative and companies are continually encouraged to invest in R&D.
link