AOP Health is an exemplar of a genuinely European entity. Its history demonstrates the necessity for a robust EU pharmaceutical framework supporting the growth of small and mid-sized pharmaceutical enterprises.
AOP Health: A Pioneer in Integrated Therapies for Rare Diseases
AOP Health is a pioneer in integrated therapies for rare diseases and critical care within Europe. Back in 1996, AOP Health dedicated itself to researching, developing, producing, and distributing innovative solutions for rare disease patients. The adapted regulatory framework for orphan drugs in 2000 supported rare disease innovation.
The Early Years and Steady Growth
AOP Health has steadily expanded from a two-person team operating within a single country to over 500 employees spanning Europe and the Middle East. Additionally, the company collaborates with partners worldwide. The guiding principle of "Needs. Science. Trust." emphasises the pivotal role of sustained investment in research and development, alongside the commitment to addressing the needs of all stakeholders, particularly patients, their families, and healthcare professionals.
Facilitating Intra-European Growth
AOP Health aligns seamlessly with the European Commission's vision of equitable access to innovative therapies for patients across Europe and beyond. Well before concepts like launch conditionality ('released and continuously supplied') were discussed, AOP Health transformed into a pan-European entity, aiming to extend its reach to patients in every EU Member State. However, the multiplicity of national requirements pertaining to packaging, labeling, product quality, insurance, distribution, pharmacovigilance, and, notably, reimbursement poses a considerable challenge. Establishing local partnerships or subsidiaries in each Member State to manage these demands entails substantial time and resources.
Due to the specificities of rare diseases, there is a constant risk that the substantial investments and efforts might not yield commensurate returns.
Reassessing Regulatory Frameworks for Growth
Launching products simultaneously across all EU Member States presents an impractical barrier for companies, especially emerging small and medium-sized. While AOP Health has had over two decades to establish a pan-European infrastructure, it would be unfortunate to penalise newly-established or future European enterprises by demanding them to fulfill unfeasible conditions, such as launch in all 27 EU Member States in a short timeframe, to obtain additional incentives. If smaller companies do not have a strong and predictable framework to establish and grow, this would have spillover effect for the whole healthcare system and especially for patients.
Paving the Way for Growth
The European Medicines Agency (EMA) offers a model of effective harmonisation in the competences it is covering, yet a similar transformation for other regulatory processes has not been successful. A stronger harmonisation across EU Member States, encompassing pharmacovigilance, quality standards, logistics or health technology assessment, would reduce duplication and (administrative) burdens for small and mid-sized companies, and support their growth.
Preserving the Spirit of Innovation
Innovation is closely linked to entrepreneurship, particularly within the pharmaceutical sector that dedicates substantial resources to research and development. Innovative companies, like AOP Health, strive to serve people living with a rare disease and their needs. The proposed EU Pharmaceutical Package introduces additional hurdles, for instance demanding evidence of (high) unmet medical need both before and at the moment of marketing authorisation. Companies, by design, envisage their therapies to meet patient needs. This is the rationale behind investing millions of euros and committing over a decade to risky development. Furthermore, enhancing patients' quality of life through innovation might exceed traditional medical benefits. Even novel formulations reducing hospital visits can improve patients' lives.
A Plea for Supportive Regulations
AOP Health calls for a strong and predictable incentive framework, that appropriately rewards innovation and maintains a robust baseline market exclusivity for new therapies in rare diseases, especially in the absence of alternative therapeutic options. The adoption of a global orphan marketing authorisation (GOMA) system could suppress stepwise innovation by increasing the risk of investment and reducing market exclusivity. Exclusivity should encompass both novel chemical entities and established therapies for which research investments are made in rare indications. In addition, stimulating innovation requires considerations as part of existing and new legislation, both at EU and national level, such as on pricing, financial investments and R&D funding.
Empowering Patients and Entrepreneurs
Ultimately, patients deserve access to therapies, and Europe benefits from the contributions of enterprises willing to invest in research and development. By recalibrating the regulatory landscape to nurture innovation and facilitate growth, we can foster a vibrant ecosystem that not only supports companies like AOP Health but also paves the way for the emergence of future European pioneers in pharmaceuticals.
---
In partnership with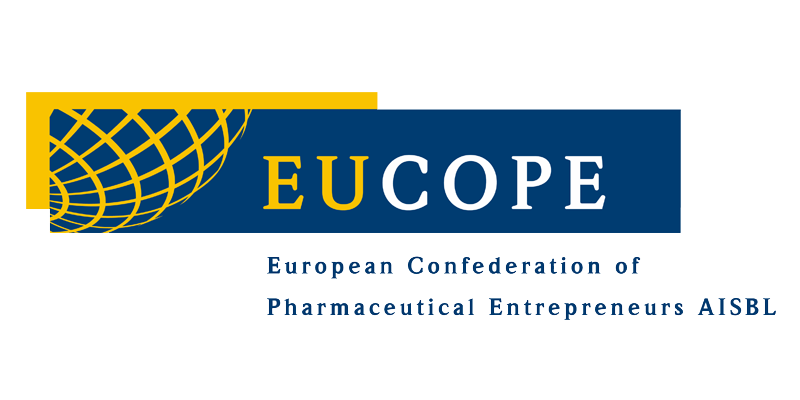 This article was produced in partnership with EUCOPE. For 15 years, the European Confederation of Pharmaceutical Entrepreneurs (EUCOPE) has been the voice of small and mid-sized health technology companies in Europe. Representing 2600+ biopharmaceutical companies directly or through national associations, EUCOPE advocates for sound public policy that supports innovation, while fostering a community built on a shared purpose: improving and saving the lives of European patients through ground-breaking therapies and medical technology. www.eucope.org
link