The Exec: Brian Mullen Is In Tune With Innovation at The Clinic by Cleveland Clinic
The head of innovation and product discusses why healthcare shouldn't mimic either Amazon or the banking industry, but it should harmonize with the music industry's transformation.
The path to healthcare transformation isn't an easy one, and there are many examples of how to do things wrong. A health system has to invest in leadership that knows how to plan innovation strategy and develop the technologies and services that show true value and improvement.
HealthLeaders recently sat down (virtually) with Brian Mullen, head of innovation and product at The Clinic by Cleveland Clinic, to get his take on how healthcare should be evolving and where healthcare providers should look for inspiration.
Q: How do you define innovation within healthcare?
Mullen: Innovation in healthcare is simply about moving the field forward to improve quality of life outcomes.
If you're involved in digital transformation at a healthcare organization, one of the first assumptions you need to abandon is the view that healthcare isn't innovative. Healthcare is by far the most innovative industry in the world today. Considering the different stakes involved in healthcare and other technology delineates this point quite clearly: The challenges in healthcare aren't often simply a matter of incremental improvement but more likely involve earth-shattering paradigm change like curing cancer, replacing a heart, or developing and deploying a vaccine to millions of people in a matter of mere months.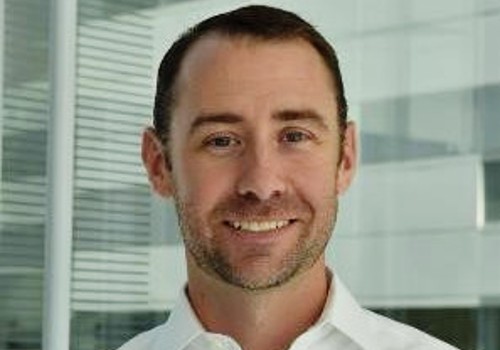 Brian Mullen, head of innovation and product at The Clinic by Cleveland Clinic. Photo courtesy The Clinic by Cleveland Clinic.
An app, which is the sort of innovation we're seeing in many other industries, doesn't cure anything, nor does it change a terminal illness to a chronic condition yet. Digitalizing and automating existing processes and interaction is impactful but not the only way to innovate.
Q: You've said that the future of healthcare will look more like the music industry rather than banking. What do you mean by that?
Mullen: We've heard people for years say that 'Healthcare needs to be like the financial industry.' But do you really love your bank? Why in God's name do we want healthcare to look like banking?
Frankly, the analogy has gotten us incremental change. We may have an app now that can remind us of an appointment or allow us to pay an outstanding bill, but that doesn't move the needle on an individual or population's health. Chronic care programs essentially just remind people to do things, which is helpful but limited. Healthcare has focused so much on automating transactions the same way that banks do, but it hasn't transformed into true impact to patients like we see in other areas of healthcare innovation like biotech, medtech, etc.
The reason I think the future of healthcare may and should look more like the music industry is because of the advances we've seen in music in both alignment that serves the interest of all key stakeholders and personalized services for the consumer.
For instance, years ago you had to buy a whole CD for $15 to get the one song you wanted. Napster and others created ways for customers to get the music they wanted when they wanted it, but free music didn't work for the labels or the artists. Apple found a way to offer songs for $1 that made customers happy and worked for the labels and artist. It was a solution that benefited everyone.
The next generation of the music industry aims to deliver more personalized experiences. Both Apple and Spotify, as well as other services like Pandora or Deezer, are leveraging historical data and predictive algorithms to anticipate the sort of music you might like and recommend it.
In healthcare, finding solutions that provide value to all parties—patient, provider, and payer—are positioned to deliver better patient outcomes, higher customer satisfaction, and more efficient business models for everyone involved. Once the alignment happens across parties, will we be able to offer customized personalized services to patients that will support and enable them to improve their care.
Q: What are the biggest challenges or barriers you see to healthcare innovation?
Mullen: Better regulatory structures are critical, especially when it comes to patient access. Other than healthcare, I can't think of any other major industry where you can't access services across state lines.
The good news is healthcare has already shown its ability to adapt and change radically. During the COVID-19 pandemic, for instance, the number of telehealth appointments in the nation grew close to 800%, according to the National Institutes of Health, and telemedicine is now a permanent part of our healthcare landscape.
That's important. I live in Boston, where within 10-15 miles I have top-class medical specialists of every sort easily available to me. But for most of the world it's not like that, and I expect the growth of telehealth to be a key enabler in breaking down access to care.
Overcoming this lack of access is core to our mission at The Clinic. Our mission is to increase access to the world's best clinicians anywhere in the world. It shouldn't just be limited to those lucky enough to live in a few select geographic locations like Boston and Cleveland.
Q: How should traditional healthcare organizations react to the emergence of new, direct-to-consumer participants in the healthcare space like Amazon, Google, Walgreens, and others?
Mullen: The call for healthcare delivery to 'be more like Amazon' is getting louder. But as someone who is deeply entrenched in digital health, I can tell you the 'Amazonification' of healthcare might not be what we want.
Amazon is a master of distribution. It delivers but doesn't exercise much control on the quality and services provided through its marketplace. In healthcare, the platform to use for care delivery is only as good as the care itself. A great digital platform with sub-par providers is still a sub-par solution. Digital transformation to increase access isn't enough.
Trust is critical in healthcare. Patients need to trust they are getting the best advice and aren't being upsold. We work every day at The Clinic to make sure we are increasing access to the world's best, but we're also delivering quality and building trust with our customers. If the patient has trust in the quality, then they can have the confidence and peace of mind they are seeking when getting a second opinion.
Healthcare institutions are increasingly realizing that preserving brand quality plays an essential role in successful digital transformation. Healthcare's future relies on change that will come from collaborations with tech companies and key players in the healthcare system. Just like what transformed the music industry: When tech companies like Napster made changes without the rest of the industry following suit, it failed, but when Apple aligned their tech with the broader music industry there was a paradigm change where the customer won.
Q: The Clinic by Cleveland Clinic was launched via an intriguing partnership between the Cleveland Clinic and Amwell. How has this partnership helped the health system?
Mullen: What's been fantastic about our partnership is how fully it's helped both patients and providers. The Cleveland Clinic has a vast team of world-class providers in almost every specialty you can imagine. The Amwell platform enables us to deliver a connected digital care experience to the patient and providers
Patients love it because they now have a chance to get a second opinion consult by one of the world's best specialists or subspecialists from the comfort of their home without traveling, which wasn't possible  just a few years ago. Providers like it, and consistently give us high scores, because they feel empowered and engaged, and they know they are having an impact on people who don't have access to the highest quality of care.
Q: What new technologies or strategies are you hoping to use in the future? What's on the horizon for healthcare innovation?
Mullen: I am particularly excited about the use of AI and data analysis. I think we'll soon see solutions that will support doctors in offering patients highly personalized and accurate diagnoses, treatments, and medications. I also think AI has a huge opportunity to improve safety in healthcare by helping to detect things like negative drug interactions at an individual level.
A challenge for healthcare—and an opportunity—that comes with assimilating and analyzing the huge amount of data we have available today is streamlining the presentation of it in personalized ways to provide better dashboards, portals, and medical device interfaces that offer patients fast, understandable updates on their condition. In addition, how do we ensure that historical bias isn't further amplified in the AI tools that we build?
Q: What has surprised you about healthcare innovation to date, good or bad?
Mullen: There is so much good. I'm fascinated by it. Today we have things many of us couldn't imagine as kids: artificial hearts and kidneys. Face transplants. More medications to help turn potentially fatal ailments into chronic diseases, the number of cancers we can now cure, and a whole set of more proactive and personalized ways to treat chronic disease.
Most strikingly in recent history has been the almost overnight ramp-up of telehealth to serve populations everywhere during the pandemic. We're no longer tethered geographically to the medical experts within just a few miles of where we live.
The downside, perhaps, is that with the proliferation of modern information we've had so many innovators, and we now have thousands of apps out there for each different condition. I'd like to see us get to a place where a patient who has, say, diabetes and heart problems will have a single app to manage both and have information presented to them in a way that's easy to understand, helpful, and motivating. We've made a lot of improvements in providing a better patient experience, but I think we have a lot of room for improvement, too.
Q: How do you see The Clinic by Cleveland Clinic evolving?
Mullen: I am tremendously excited to see faster development of both our national regulatory structure and our national insurance payer models, which I know will facilitate the simpler, faster, more affordable, and more widespread use of telehealth.
The tools we have today in telehealth can provide expert access at the right time to people in need to provide both peace of mind and the best care available, but we've only begun to make that promise available nationally and internationally. I think we have some very exciting years ahead that will make both patients and providers much more satisfied with our healthcare system.
Eric Wicklund is the Innovation and Technology Editor for HealthLeaders.
link