The Exec: Rachel Feinman Gets Picky With Healthcare Innovation
Tampa General Hospital's vice president of innovation and managing director of TGH Innoventures talks about looking beyond the 'shiny new objects' to find real ROI
Finding innovation in healthcare that works is challenging. An idea must be developed and tested by those who would use the new strategy or technology, all while mapping out value and showing data that prove clinical or business outcomes. And that ROI had better show up now, not next year or even next month.
"It's a lot like Whack-a-Mole," says Rachel Feinman, vice president of innovation at Tampa General Hospital and managing director of TGH Innoventures, the hospital's innovation center and corporate venture fund. "And all those shiny new objects out there aren't really helping us."
With concepts like AI and virtual care on the landscape, healthcare executives aren't about to ignore the innovation space altogether, but they need a firm grasp on the plausible at a time when budgets are thin and the pressure to get better is heavy. Some organizations are launching their own innovation centers and spinning out their own startups, with the idea of growing and nurturing ideas from within.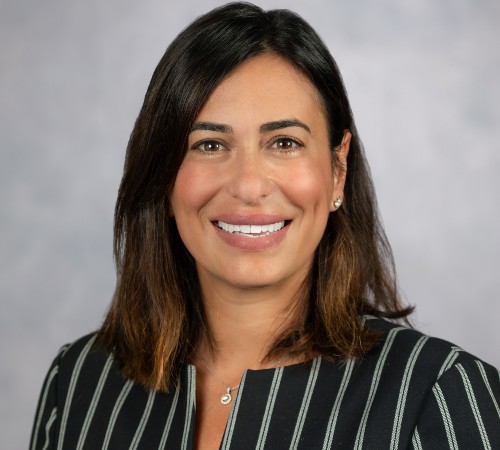 Rachel Feinman, vice president of innovation and managing director of TGH Innoventures, Tampa General Hospital. Photo courtesy Tampa General Hospital.
At Tampa General, Feinman and her team partnered with the People Development Institute (PDI), a career development and growth facility developed by the hospital and the University of South Florida's Muma College of Business, to launch IdeaMVP, a program modeled after Shark Tank that enables health system staff to shepherd an innovative idea or technology from concept to solution. The solution is then evaluated by Tampa General's C-suite and, if found good enough, greenlit for implementation.
Feinman says hospital staff often have a unique view toward solving difficult problems, and they know what needs to be done.
"We have to have a broad view on what is innovation," she says, "but we also have to be clear that it's solving a need or a problem within the organization. There are a lot of [start-ups] out there right now that have great ideas in search of a problem."
"This isn't for the faint of heart," she adds. "At the end of the day, you are talking about adding something to somebody else's already-busy plate. It had better be good."
Feinman has a unique skill set to lead Tampa General's innovation strategy. After graduating from law school and spending more than a decade in that field, she pivoted to executive director of the Florida-Israel Business Accelerator, creating a pipeline between the Sunshine State and a country well known for its active healthcare technology innovation space (one look at the large Israel pavilions at HLTH or HIMSS is all it takes). She came to Tampa General in 2021 and has been instrumental in putting the hospital squarely in the innovation arena.
Feinman, who works closely with the IT department and reports directly to the hospital's two CIOs (information and innovation), says technology is an ever-growing tool to improving outcomes and workflows, but it's only a tool. Innovation to her is mostly about strategy, or about thinking up new ways to do things that are better than the old ways.
"Innovative projects hardly ever fail because of the technology," she says. "They fail because of change management. If that isn't [addressed correctly], nothing goes forward."
To that end, she says, the PDI is an important resource to help those within the organization understand how to design an innovative service, including how to secure buy-in and manage expectations around new workflows. For example, a nurse with a great idea of how to improve in-patient care must factor in both patient and nurse viewpoints, while an IT staffer who has come up with a new algorithm needs to make sure everyone associated with that technology, from nurses to doctors to IT support, understands why this new tech will help.
Feinman and her team are also at the head of a seismic (if very slow) movement in healthcare: The shift from episodic to value-based care. She acknowledges that "we still live in a fee-for-service reality," but says the future lies in VBC. That means identifying actual value in healthcare services and, just as importantly, learning how to collaborate with payers to support those services.
It also means understanding healthcare consumerization and taking the friction out of the healthcare experience. As the movement continues, value will be determined as much by the consumer as by the provider, and programs that don't address consumer preferences and convenience will fail to gain traction.
"Healthcare is the last industry to [embrace] consumerization," she says. "That's the world that we are living in now, and that's how we have to respond."
Eric Wicklund is the associate content manager and senior editor for Innovation, Technology, Telehealth, Supply Chain and Pharma for HealthLeaders.
link