World-leading healthcare companies to display latest innovations at 6th CIIE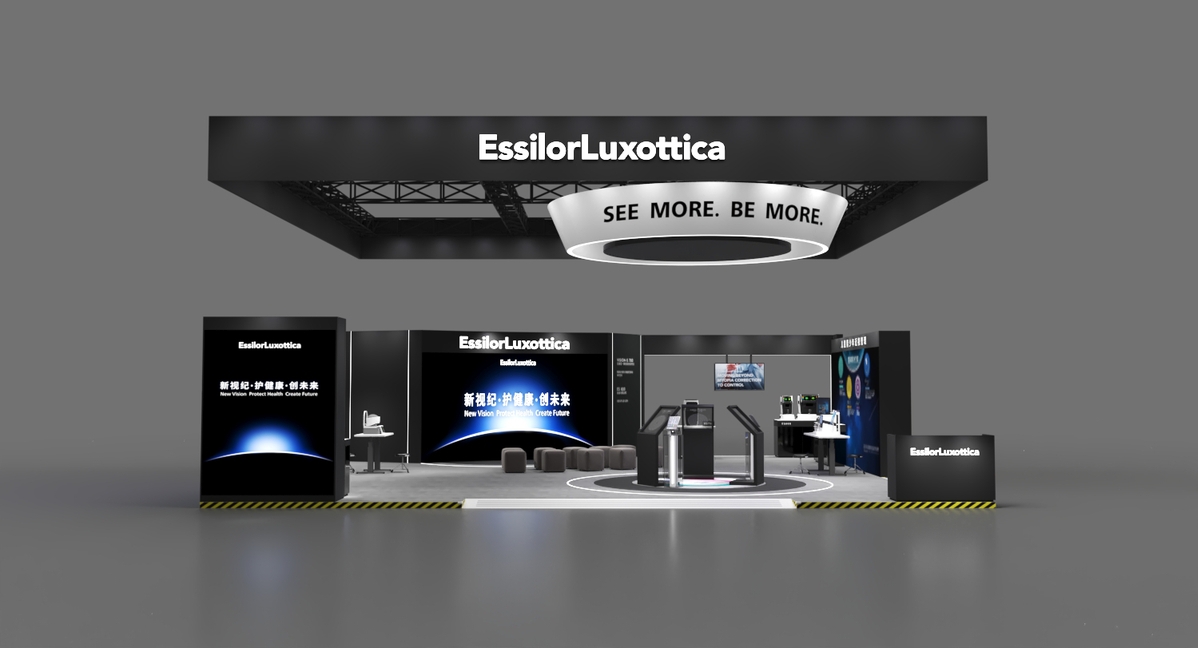 World-leading pharmaceutical and healthcare companies will display their latest innovations at the upcoming sixth China International Import Expo, showing their continuous strong confidence in the Chinese market and hoping the CIIE platform to accelerate bringing new solutions to help patients with unmet needs.
GSK will showcase its key advances and innovative capabilities in research and development in core therapeutic areas: infectious diseases, immunology and respiratory diseases, oncology, and HIV. Key exhibits include the first complete long-acting HIV-1 injectable treatment, which has just been approved for market in China.
In the vaccine field, GSK will continue to showcase its blockbuster products, including a shingles vaccine, which showed 100 percent protective efficacy in Chinese adults aged 50 and above as shown in the latest research data, and a bivalent HPV vaccine, the only HPV vaccine using the AS04 innovative adjuvant system.
"Held in Shanghai, a window of China"s reform and opening-up, CIIE is a gate of opportunities that China opens to companies from around the world. Considering China's population, the continuously improved business environment, the country's demand for high-quality development and the levels of new technologies, we'll continue to accelerate innovations in the Chinese market," said Cecilia Qi, vice-president and general manager of GSK China.
Peggy Fung, vice-president and head of GSK China Vaccines, said the spillover effect of CIIE is quite obvious as it is of great help to accelerate the introduction, approval, and market launch of innovative products.
For example, she said, the company's shingles vaccine was approved in China in May 2019 and was a key exhibit of the company during CIIE that year. It was marketed in China in 2020.
"Taking advantage of CIIE's spillover effect, we quickly completed commercial landing for the vaccine. Today the product covers 9,500 vaccination sites in 314 cities in the country," said Fung.
GSK has 23 other vaccine candidates in the development stage, including a respiratory syncytial virus (RSV) vaccine, which was approved by the United States Food and Drug Administration in May for the prevention of RSV infection in people aged 60 or older.
"We hope to bring this innovative vaccine to the Chinese market in the near future, which will be significant for the prevention and control of diseases in an aging society," she said.
Four new products from EssilorLuxottica, which specializes in eyecare and eyewear, will make their China debut during the upcoming CIIE. They cover areas of myopia management for children and youth, presbyopia, vision screening, and lens manufacturing.
Utilizing diffusion optics technology, the Kodak DOT lenses will be among the key exhibits making their debut. The company said that the lenses can slow down the progression of myopia and elongation growth of the eye. A multi-center, double-blind clinical trial showed an average of 59 percent reduction in myopia progression when full-time wearing the lenses, including near activities, for 24 months.
"During CIIE, we'll also announce strategic collaborations with ecosystem partners, hoping to further leverage the influence of the platform to bring them to life, enhance public awareness and literacy in vision care, and fulfill the group's mission to help people see more and be more," said Kok Leong Lim, head of professional solutions at EssilorLuxottica Greater China.
An innovative long-acting HIV therapy by US-based biopharmaceutical company Gilead Sciences will make its China debut at this year's CIIE. The drug Sunlenca®(Lenacapavir) provides a new treatment option that only needs to be administered twice a year.
The drug in both injection and tablet forms have been approved for market in the European Union and the US for the treatment of HIV infection in combination with other antiretrovirals in people with multi-drug resistant HIV who are heavily treatment-experienced. The company said that the tablet and injection of the drug have submitted a marketing authorization application in China.
Gilead Sciences will also showcase its R&D layout in the world and in China during CIIE. The company is committed to delivering more than 10 transformative therapies by 2030 and currently has 64 active clinical trials worldwide, including 21 Phase-III programs. Those Gilead innovative medicines that are available in China across virology, oncology and fungal infections will also be presented at CIIE.
link